Machines Serviced:
Aligners - MA6, MA8, MA150, MA200, MA200Compac, MJB3 and more
Device Bonders - FC150, FC250, FC300, Kadett, LDP150, Triad and more
Coaters - RC8
Cluster Systems - ACS200 Classic
Services Offered:
Spare Parts - Over $200,000 OEM parts in stock ready to ship
OEM Support for ALL upgrades and parts
Emergency Service
Preventative Maintenance
Annual Contracts (discounts offered)
Applications
Training
Full Re-manufacturing of any equipment list above at our in house class 10,000 clean room
In house machine shop for quick turnaround on small parts.

JB Technical Support Service, LLC.
3020 E Clarendon Ave
Phoenix, AZ 85016
Tel: 602.635.7572
Fax: 866.613.6692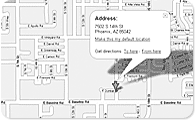 Our Mission:
"To provide unparalleled customer service and the fastest response time by utilizing the most knowledgeable service engineers in the North American market."


SET North America
We are the exclusive service and parts supplier for SET North America